"Villa Bordoni is one of the most beautiful spots in Chianti Classico"
Antonio Galloni
vinous
A beautiful country restaurant in a historic villa, overlooking the valley of Greve and commanding exceptional views of the Chianti landscape.
"Villa Bordoni's real x-factor is its restaurant"
Conde Nast Traveller
 
The Villa Bordoni restaurant offers a unique opportunity to enjoy the very best of Tuscany and its food, all from a privileged location on a hill directly above the town of Greve in Chianti.
The restaurant is housed in a XV century villa with its Italian garden and parkland, home also to a boutique hotel with just 11 rooms and suites, and is surrounded by olive groves, vineyards and timeless hamlets dating back to the middle ages.
From the garden, where in the warmer months guests may have lunch or dinner, the views of the surrounding countryside are nothing short of breathtaking, and truly help to put into context Chianti's widespread reputation as one of Italy's most beautiful regions.
The villa also sits atop an important wine cellar, carved directly out of the bedrock upon which the Villa stands. Its cool walls, once enclosing a dungeon, now preserve more than 250 wine labels. These are a celebration of Italy's - and especially Tuscany's - immense diversity and quality by its many wine producers - with a small hommage paid to some of the great sparkling wines from the Champagne region in France. Guests are welcome to visit the cellar with our sommelier and pick the wine - or wines - to accompany their meals.
The restaurant is open from March until November 30th for both lunch and dinner, and is a perfect venue for hosting banquets and small wedding receptions - it is a paradise for those with a fine palate.
For those who do not have the time for a full meal, our bar and gardens are always open for a relaxing drink or aperitivo, while enjoying the views of the surrounding hills and hamlets.
Phone
(+39) 055 8547453
Location
Via San Cresci 31/32
Greve in Chianti (FI)
Tuscany - ITALY
Hours
Open every day, from March to November

Lunch 12.30-2.30 p.m.
Last orders 2.15 p.m.

Dinner 7.30 - 10.00 p.m.
Last orders 10.00 p.m.
The Chianti Cooking School
 
Born from the experience of David Gardner as a successful restaurateur in Florence, our Chianti Cooking School began operating in 2006 as a branch of the new Villa Bordoni Hotel & Restaurant. It was initially available only for our hotel guests, but in 2008 it assumed a new identity and became available to the public as a part of the Villa Bordoni restaurant.
Today, we offer cooking classes in different forms, and with content spanning from traditional and rustic to contemporary and sophisticated, fruit of our long experience in Tuscan and Italian cuisine through our restaurants in Chianti and in Florence, and more recently in Panzano. Our in-house cooking classes in Greve in Chianti and in Panzano take our guests through a unique hands-on experience in our custom-made kitchens, led by one of our chefs, where they prepare a complete, "fine dining" meal, covering the four courses typical of an Italian tasting menu - antipasto, primo, secondo and dessert, with an extra eye to making fresh focaccia and breads. In our newest Chianti Cooing School in the quaint town of Panzano, an epicenter of Tuscany's famed gastronomy and wine making, we also offer the possibility of tasting numerous wines from local producers - all accompanying our guests' cooking!
Both these experiences culminate in a meal based entirely on what was prepared during the lesson, in our Villa Bordoni Restaurant or in our Enoteca Il Cardo Panzano. Our lessons can be personalized on request, and we are used to catering for very specific needs - be they dietary restrictions or preferences, requests for lessons appropriate for children, or closed groups and different levels of expertise.
On each and every occasion we aim to share what we feel is the culture and essence of Italian cuisine and, perhaps above everything else, to ensure that our guests have a memorable experience, worth remembering whenever they enter a kitchen!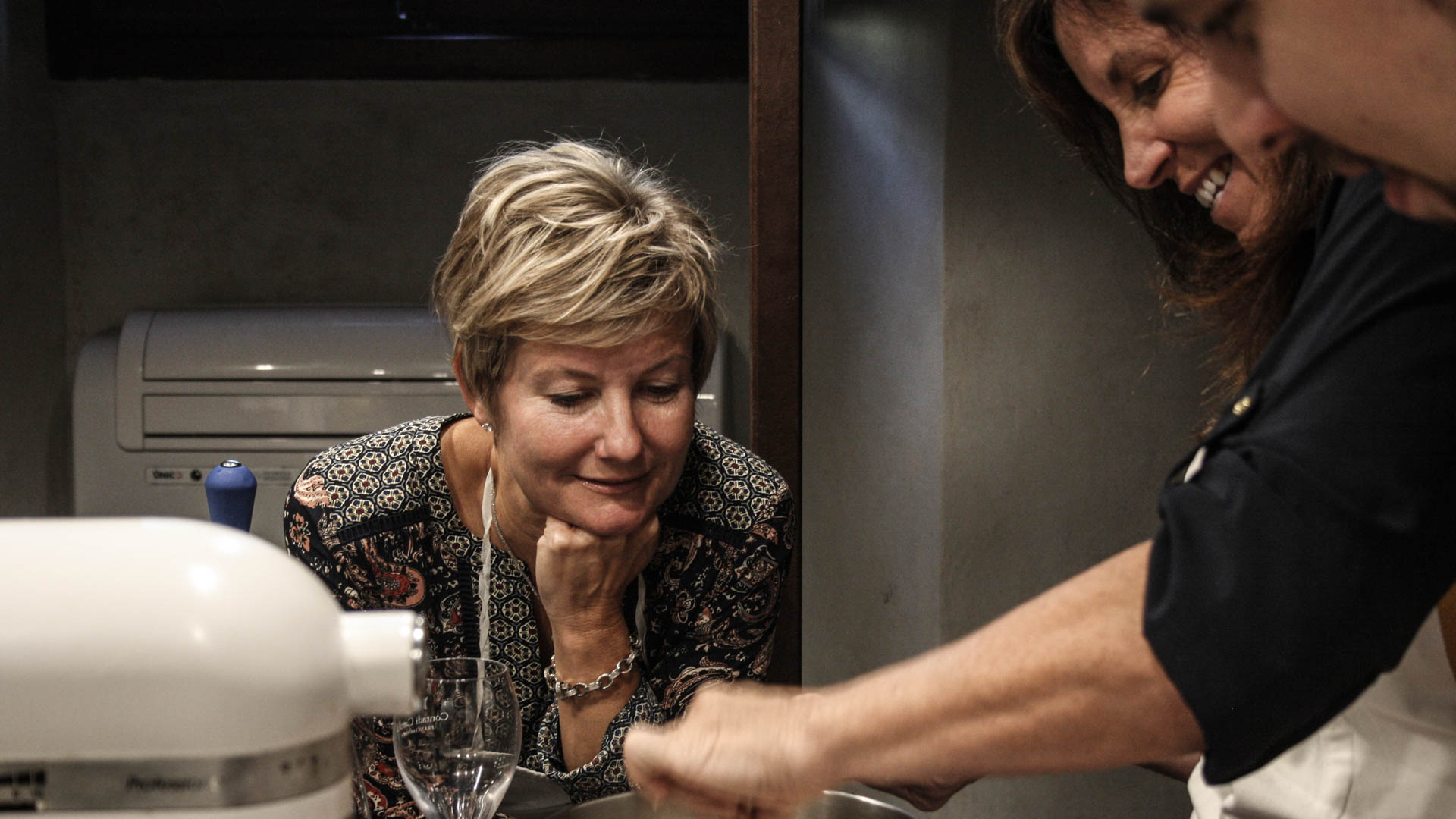 Located between Florence and Siena, reaching us is easy - but please: do not rely solely on GPS!
Located in the heart of the Florentine Chianti countryside, between Florence and Siena and in the vicinity of the timeless hamlets of Badia a Passignano and Montefioralle, Villa Bordoni can be easily reached by car.
Coming from Florence, reach the A1 Impruneta/Certosa roundabout, then follow the signs to Tavarnuzze - Greve in Chianti (third roundabout exit, SR2)
OR
drive towards the A1 Firenze Sud access. As you leave Florence, follow the signs to Grassina - Strada in Chianti - Greve in Chianti (SR222). Remain on the same road, following signs to Greve in Chianti.
As you enter the town of Greve in Chianti, pass through one set of traffic lights, then turn right immediately before the ESSO service station, into Via L. Falsettacci. *
From Siena, take the SS222 towards Florence, passing the towns of Castellina and Panzano until you reach Greve in chianti. In Greve, turn left immediately after the ESSO service station. *
* After the Esso, following the signs for Fattoria Zano and Pieve di San Cresci, turn right after about 50m into Via di Colognole, and then immediately left into Via di Zano. Remain on this road, which climbs steeply and becomes an unsealed road, for about 2.5 km, passing Fattoria Zano and Pieve di San Cresci. Shortly after the latter, there is a tiny cemetery on your right hand side. Turn right here, and follow the road until you arrive at Villa Bordoni.
RESERVATIONS
Call (+39) 055 8547453, send us an email, or fill in the form below.
Reservations are strongly recommended.